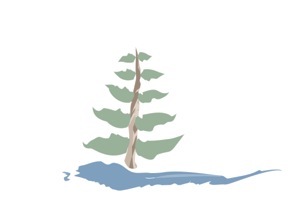 Your Message Hits Home with Vicínitus Haywood
Delivered free and Dry in the mailboxes of your target market in Haywood County to over 29000 residential mailboxes.
The Power of Local Print Studies shows print is more trusted and often preferred over online information – even by millennials! 52.2% of Haywood County residents are over 45 who read and spend more. In Haywood County, the internet reaches less than 50% of homes, is crowded, growing; not geographical and expensive. With over a billion websites worldwide, over 600,000,000 in the US, print is still the best way to connect with your community.
Local Content Short, relevant monthly articles offer busy people information without a huge time commitment. Readers love it!
Longer Shelf-life Readers keep Positively Haywood all month with your local information and events.
Readers love it! Readership-driven content and ads to give readers the positive, local, relevant content they want.
Local Advertisers Readers want to know about businesses to help them and to Shop Local.
Compact Your ad doesn't get lost in pages of information of limited interest that clutters traditional daily and weekly publications.
Space for content Let us know about your events or expertise you'd like to share (in-county only).
Create a good-will! Your support enables Positively Haywood to provide our community with positive, local events, stories and calendars in their mailbox.
Pick up Points in Haywood County, Candler, and Balsam for visitors, part-timers and others close by.